The Promise Of Peace.
Our Music is Our Mission.
Featured Video: "You're Better Than That."
New release coming soon to itunes!!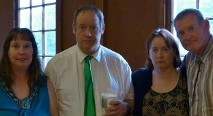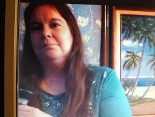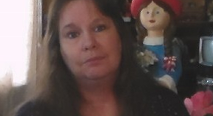 THE FAMILY THAT PRAYS AND PRAISES TOGETHER.
We are "The Promise Of Peace" A Christian family who write and produce their own inspired music.
Our Mission: To make this world a little better through positive,uplifting, Spiritual Music.To encourage and uplift others and help strengthen their walk with our LORD.To share our faith,Hope and Love for our LORD through our songs. (Our mission statement keeps growing!!)
We are Randy Ranstrom, the Late Karen Campbell and Rene'Lenz.Two song-writing sisters and one very talented, lone musician brother,who arranges and performs all our music.
We can be heard on Youtube, CD Baby, iTunes, Amazon and many other stores and places online.Our sound is a little old fashioned,but never out of style.People of all ages appreciate our music. This is amazing to us , because we are senior citizens!!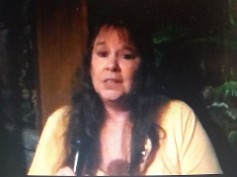 Lead singer,Rene'Lenz has been nick-named The Karaoke Granny, because of her many Karaoke performances. We sing at church,weddings,memorials,senior residences, etc.
Rene' recently had a cancer scare and had to have surgery.She was told it may damage her voice.Her brother,Randy helped her record all of her songs prior to surgery ,so she could live her dream of becoming a recording artist. The LORD spared her voice and she has written and recorded many new songs since.
We create and record our many songs at home, starting out with just a karaoke machine, microphone and CD recordings of The Lone Musician's music tracks. As we upgrade, and teach these old dogs new tricks, our sound is improving.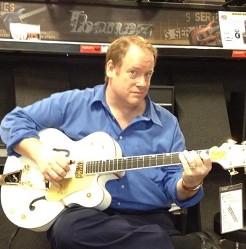 Randy Michael Ranstrom, The master of guitar and everything else he adds to our tracks. He's our one man band .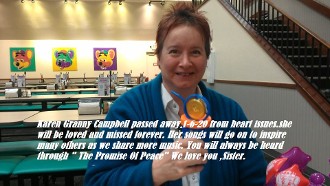 Karen (Granny) Campbell passed away 1-6-20 , after a long battle with leukemia and
congestive heart failure.
Her single, "A Cure" is featured on "Our Best For Our LORD"
https://music.apple.com/us/album/our-best-for-our-lord/1068328599
Thank you so much for your visit.
We will be sharing more songs as we are inspired to write them. Thanks again for helping us live
OUR DREAM.
Please visit next page for all of our music sharing links.
~~~~~~~~~~~~~~~~~~~~~~